Laura L. Van Eerd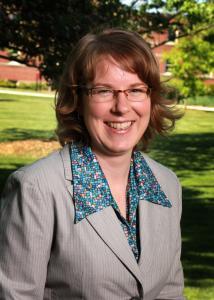 Phone number:
519 674-1500 x63644 Ridgetown Campus
Find Related People by Keyword
Dr. Laura Van Eerd is a Professor of Sustainable Soil Management at the University of Guelph Ridgetown Campus. The goal of her internationally-recognized research program is to advance our understanding of biogeochemical cycling of nitrogen and carbon in various agroecosystems. Dr. Van Eerd's interests primarily focus on (i) elucidating the role of cover crops and other management on soil health attributes and its link to primary productivity/resiliency and (ii) enhancing nitrogen use efficiency while mitigating edge-of-field losses. She has published over 50 peer-reviewed papers, including 2018 Best Paper of the Year in the Canadian Journal of Plant Science. In addition to awards acknowledging her significant contributions to teaching, research and extension, Laura was recognized as one of six Influential Women of Canadian Agriculture in 2020.
Education
BSc (Env), MSc, PhD University of Guelph
Research
My research program focuses on vegetable crop production systems looking at soil fertility, crop rotation, and cover crops. This research has the potential to benefit 1) the growers by maximizing economic returns, 2) the government by insuring that current, accurate Ontario vegetable data are used in developing regulations, and 3) the public by developing best management practices that reduce the detrimental environmental impact. Complementary to this research and a minor component of my research program is evaluating the environmental impact of pest control products. Based on this research, growers can use this information in their decision making process to select pesticides with reduced environmental risk. Recent or current projects include:
·

      
Minimizing nitrogen losses after harvest by applying high carbon soil amendments
·

      
Fall cover crops on processing tomato/snap beans/sweet corn yield, quality, pest pressure, nitrogen availability, and profit margins
·

      
Remote sensing imagery to detect N deficiency in vegetable production
·

      
Environmental impact of weed management
·

      
Influence of winter wheat management practices on subsequent processing tomato yield and quality
Meet Prof. Laura Van Eerd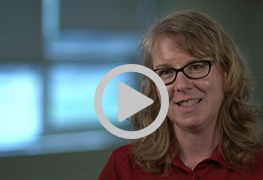 Laura Van Eerd is a professor in our School of Environmental Sciences based out of the Ridgetown Campus. Her research focuses on soil fertility, and the use of crop rotations and cover crops in agricultural systems.
Check out Laura's 60 second snapshot here.
Publications
"For the most recent list of publications see:  Google Scholar" with this link:  https://scholar.google.ca/citations?hl=en&user=xfaRd4AAAAJ&view_op=list_works&sortby=pubdate
Awards
Influential Women of Canadian Agriculture a recognition program Annex Business Media launched Influential Women in Canadian Agriculture (IWCA), designed to honour, highlight and celebrate the work women are doing across Canada's agriculture industry (2020).
Best Paper Award 2018 in Canadian Journal of Plant Science (National). Awarded by Canadian Society of Agronomy. Van Eerd et al. 2018. Can. J. Plant Sci. 98: 815–829 (2019). 
Dr. Ron Pitblado Teaching Excellence Award. (Institutional) University of Guelph Ridgetown Campus. This award recognizes instructor's outstanding performance in teaching and enhancement of educational activities.  Nominated by students, alumni and faculty. Awarded 3 June 2016 (2016). 
Caring for Ontario's Land and Water Award. (Provincial) Farm & Food Care Ontario.  Water Adaptation Management and Quality Initiative (WAMQI) Program. Technologies supporting efficient water and nutrient use efficiency (2015).
Outstanding Extension Educational Materials Award: (International) Publications over 16 pages. American Society of Agronomy (ASA/CSA/SSSA). Midwest Cover Crops Field Pocket Guide. 2014. Second Edition. Purdue Crop Diagnostic Training and Research Center. ID-433. I was one of 34 contributing authors awarded (2015). 
OAC Alumni Association Distinguished Extension Award. (Institutional) University of Guelph. This annual award recognizes effective extension efforts outside the classroom by OAC faculty members. Recipients have demonstrated accomplishments in extension with emphasis on relevance to Ontario or Canadian agriculture (2011).
Research Area
sustainable soil management, agriculture, cover crops, nitrogen biogeochemical cycling, soil health
Area of Research
Earth and Atmospheric Sciences