Laura L. Van Eerd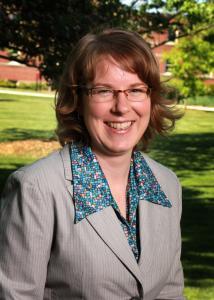 Phone number:
519 674-1500 x63644 Ridgetown Campus
Find Related People by Keyword
Education
BSc (Env), MSc, PhD University of Guelph
Research
My research program focuses on vegetable crop production systems looking at soil fertility, crop rotation, and cover crops. This research has the potential to benefit 1) the growers by maximizing economic returns, 2) the government by insuring that current, accurate Ontario vegetable data are used in developing regulations, and 3) the public by developing best management practices that reduce the detrimental environmental impact. Complementary to this research and a minor component of my research program is evaluating the environmental impact of pest control products. Based on this research, growers can use this information in their decision making process to select pesticides with reduced environmental risk. Recent or current projects include:
·

      
Minimizing nitrogen losses after harvest by applying high carbon soil amendments
·

      
Fall cover crops on processing tomato/snap beans/sweet corn yield, quality, pest pressure, nitrogen availability, and profit margins
·

      
Remote sensing imagery to detect N deficiency in vegetable production
·

      
Environmental impact of weed management
·

      
Influence of winter wheat management practices on subsequent processing tomato yield and quality
Meet Prof. Laura Van Eerd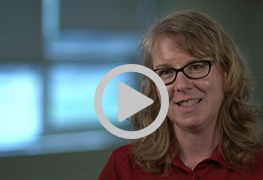 Laura Van Eerd is a professor in our School of Environmental Sciences based out of the Ridgetown Campus. Her research focuses on soil fertility, and the use of crop rotations and cover crops in agricultural systems.
Check out Laura's 60 second snapshot here.
Publications
"For the most recent list of publications see:  Google Scholar" with this link:  https://scholar.google.ca/citations?hl=en&user=xfaRd4AAAAJ&view_op=list_works&sortby=pubdate
Awards
2011 OAC Alumni Distingished Extesion Award
Research Area
sustainable soil management, agriculture, cover crops, nitrogen biogeochemical cycling, soil health
Area of Research
Earth and Atmospheric Sciences