Dr. Mark Boyce, a world leader in Conservation Biology and Wildlife Ecology
As we prepare to hunker down for the chilly holiday season; we have a few more opportunities to huddle together over a warm cup of coffee (or at least sit stoically in the same room).  Importantly, we have three exciting departmental seminars before 2014 gives way to a new year:  
This Friday at 2pm, John Fryxell will host
Dr. Mark Boyce,
 a world leader in Conservation Biology and Wildlife Ecology from the University of Alberta who will be delivering a seminar in room 2315 entitled "
Canada's energy policy: the urgent need for science
".  Mark is one of the most recently elected fellows into the Royal Society of Canada and has won numerous awards for his work on a variety of species and ecosystems, literally ranging from stream to sky.  Mark has addressed US congress on conservation concerns and is no doubt a commendable thorn in the side of those interested in expanding and relaxing energy-sector related policy on both sides of the 49th parallel.  Mark's current research projects span the gamut from carbon sequestration in native grasslands, to population ecology in grizzlies, elk, and grouse (among others).  Mark exudes the quirky charisma and wisdom of a successful scientist and will no doubt bring a wealth of knowledge and opinion to his talk on Friday afternoon.  
Please note the time, location and date: Friday, December 5th, 2pm in Room SCIE 2315.  
You can find snippets of Mark's current projects here: 
http://www.biology.ualberta.ca/faculty/mark_boyce/?Page=1301
and
watch a short video
on his career as an 'environmentalist' here: 
http://www.biology.ualberta.ca/faculty/mark_boyce/?Page=111310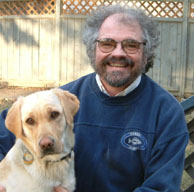 Share this page
News Topics