Anne-Sophie Lafuite receives the Webster Post-Doctoral Fellowship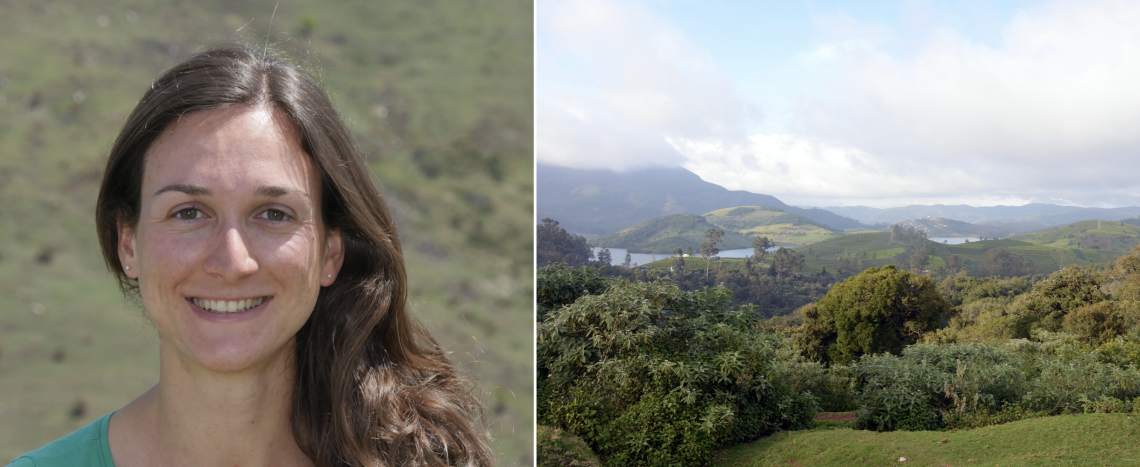 Congratulations to Anne-Sophie Lafuite for winning the Webster Post-Doctoral Fellowship in Environmental Sciences.
The fellowship awards $10'000 towards a research project that is ground-breaking within environmental science and its main goal is to contribute towards a better planet. Dr. Anne-Sophie Lafuite was awarded this fellowship for her working with Prof. Madhur Anand.  
The Fellowship was established in honour of the late Earle J.D. Webster. Earle Webster is an alumni of the Ontario Agricultural College (OAC) of 1927. He had a strong interest in geology and forestry. His work as an elementary school educator and author combined his interest in science and education. This fellowship was specifically designed to fund projects that are making a positive contribution for the world.
Dr. Lafuite's work on human-nature modelling is an interesting, new and promising field in social ecology. Those simulation models use collected data and are used to develop strategies that allow, for example, better preservation of the biodiversity and human societies depending on it. Dr. Lafuite's passion for conservation and biodiversity, also translates into her personal life. She says about herself "I am a nature-lover, a passionate bird-watcher, an outdoors-addict".
The research projects for which Dr. Lafuite received the scholarship for are both aimed to improve and conserve biodiversity. The first project will take place in the Western Ghats in India. This tropical montane area is a biodiversity hotspot inhabited by indigenous people, the Todas. The Western Ghats is a UNESCO heritage site and harbours a large proportion of the flora and fauna of India. The project will assess the traditional ecological knowledge and the biodiversity preference of the Todas using questionnaire surveys. Those data will then be used for a simulation model to suggest land-use management strategies that allow better preservation of the biodiversity.
The second project will use a modelling approach to understand the potential of changes in human behaviour and social learning can have to help mitigate climate change, conserve biodiversity and increase food security.
The money granted by the fellowship will help Dr. Lafuite and Prof. Anand making important advancements towards sustainability of human-environment systems, especially the conservation of biodiversity. 
Share this page
News Topics