Paul Goodwin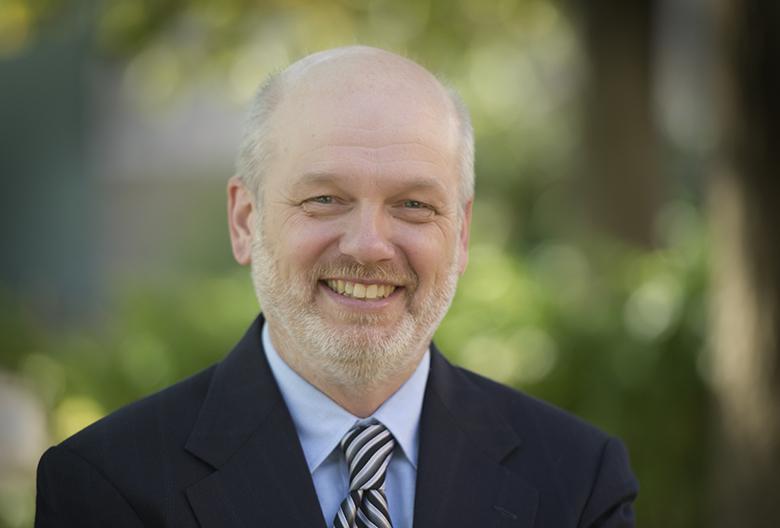 Find Related People by Keyword
Academic History
BSc Biology Villanova 1981

MSc Plant Pathology Minnesota 1983

PhD Plant Pathology California at Davis 1987
Research Impact
My research focuses on the cellular and molecular basis of plant-microbe interactions. This research can be divided into studies of virulence mechanisms of plant pathogenic bacteria and fungi, host responses to infection, induced disease resistance, and plant growth promoting/biocontrol non-pathogenic microbes. While I collaborate with different researchers on a variety of projects, my laboratory mostly concentrates on ginseng replant disease, which threatens the future of Ontario's ginseng industry. We are trying to determine how changes in soil chemistry and microbiology following harvesting the first ginseng crop results in high levels of root rot in the subsequent crop so that it usually all dies. The primary agent of the disease is Ilyonectria mors-panacis, which destroys the roots of its host, Panax quinquefolius, but it is unknown why it is so much more severe in a subsequent ginseng crop than in the first crop. My research involves field and laboratory work using genomics, metabolomics, transcriptomics, and HPLC ginsenoside analysis, as well as microbial isolations, virulence assays and bioassays of soil extracts. The goal is to understand how various biotic and abiotic factors interact to result in replant disease with the goal of developing a practical method to manage it.
Meet Prof. Paul Goodwin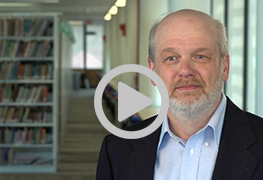 Prof. Paul Goodwin of the School of Environmental Sciences researches plant microbe interactions. He explains one of his current research projects working on ginseng replant disease. 
Check out Paul's 60 second snapchat video here. 
Current Research Projects
Examining the ability of saprophytic soil bacteria and fungi to produce a suppressor of ginseng innate immunity in order to determine if it is a factor in ginseng replant disease by making plants in the second crop more susceptible to root rot.
Examining Ontario ginseng soils for levels of an extractable suppressor of ginseng innate immunity in order to relate to its levels to ginseng replant disease.
Sequencing and analyzing the genomes of pathogenic and non-pathogenic microbes associated with ginseng replant disease to examine genetic determinants of their effects on the plant.
Measuring host and pathogen gene expression during infection of ginseng by Ilyonectria mors-panacis and Ilyonectria robusta to gain insights into how a pathogen attacks a plant and host responds during infection. 
Featured Publications
Goodwin, P.H. 2022. The endosphere microbiome of ginseng. MDPI Plants. 11. 415.

Kaviani, M., Goodwin, P.H., Hunter, D.M. 2022. Differences in gene expression of pear selections showing leaf curling or leaf reddening symptoms due to Pear Decline Phytoplasma. MDPI Plants 1, 427

Rezaei, A., Alvai, S.M., Goodwin, P.H. Yaghoubian, Y. Mousavi, S.H, Sharifnabi, B., V., Rahimian, H. 2022. Comparing host genotype, defense gene expression and PSII parameters to assess non-stressed and stressed rice inoculated with Serendipita indica. Acta Physiologiae Plantarum. 44: 45.

Rezaei, A., Mahdian, S., Hashemi-Petroudi, S.H., Goodwin, P.H., Babaeizad, V., Rahimian, H. 2022. Nonhost resistance EST profiling of wheat interacting with Blumeria graminis f. sp. hordei identifies genes for durable resistance to powdery mildew. European Journal of Plant Pathology, 1-15

Goodwin P.H., and E. Proctor. 2019. Review: Molecular techniques to assess genetic variation within and between Panax ginseng and Panax quinquefolius. Fitoterapia. 138: 104343.
For the full list of publications, refer to the Google Scholar profile. 
Research Area
ginseng, tobacco, soil, bacteria, fungi, molecular biology
Area of Research
Plant and Environmental Health