Angela Dukes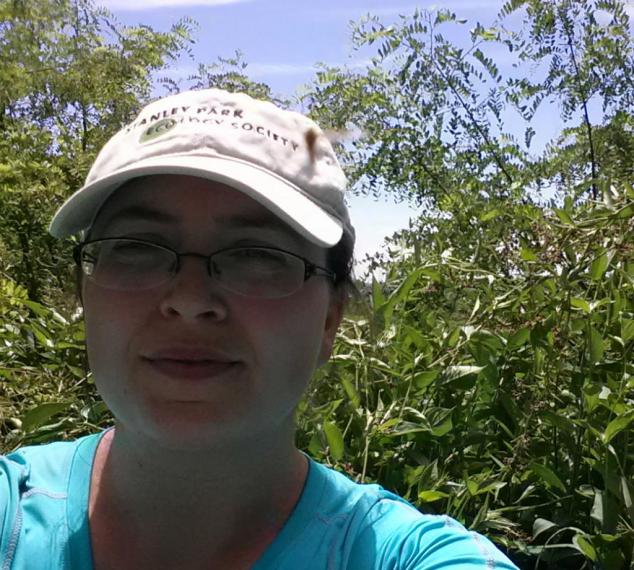 Office:
Algoma University - Essar Convergence Center
Education
MSc Candidate, Environmental Science, (2015- expected 2017)
University of Guelph (and Algoma University)
BSc Honors, concentration in Terrestrial and Aquatic Ecology (2004-2009) 
Research
I am interested in plant-soil microbe interactions that may govern certain non-native plant invasions, specifically that of Vincetoxicum rossicum, commonly known as Dog-strangling Vine (DSV). DSV is one of the most invasive plants in Southern Ontario. It is capable of thriving in a wide variety of habitats, much more so than in its native range of the Eastern Ukraine/Southern Russia. Recent research at Algoma University shows that DSV has the potential to expand its current geographical range and establish in Northern Ontario. A big concern for us here in the North!
My master`s research project tests the "Spill-over Effect" in DSV invaded communities.The Spill-over or Spill-Back Effect (depending on your perspective), can roughly be defined as the increase in certain resident soil microbes, facilitated by their interaction with [DSV] roots, to levels that affect the growth of resident plants while having little, no or positive effects on itself. The jury is still out on whether or not Spill-over occurs under natural conditions, or if "Spill-over" is occurring as a mechanism in this instance. Hopefully, my research will help shed some light and add to the growing evidence of this mechanism functioning is DSV invasions. 
My project is based on the work of Dr. Nicola Day, Dr. Pedro Antunes, Dr. Kari Dunfield, and Laura Sanderson. I already owe them many thanks for their direction and encouragement one year into my masters program. Thanks guys, I hope I do the project justice!!
Publications
Dias, T., Dukes, A. & Antunes, P.M. 2015. Accounting for soil biotic effects on soil health and crop productivity in the design of crop rotations. Journal of the science of food and agriculture, 95(3), pp.447-454 
Awards
2015/4 - Dean's Scholarship - University of Guelph
2008/4 - Undergraduate Research Award - Laurentian University
2006 - Algoma University Academic Award