SES Graduate Student Symposium
Location
University of Guelph Arboretum Centre (or virtual)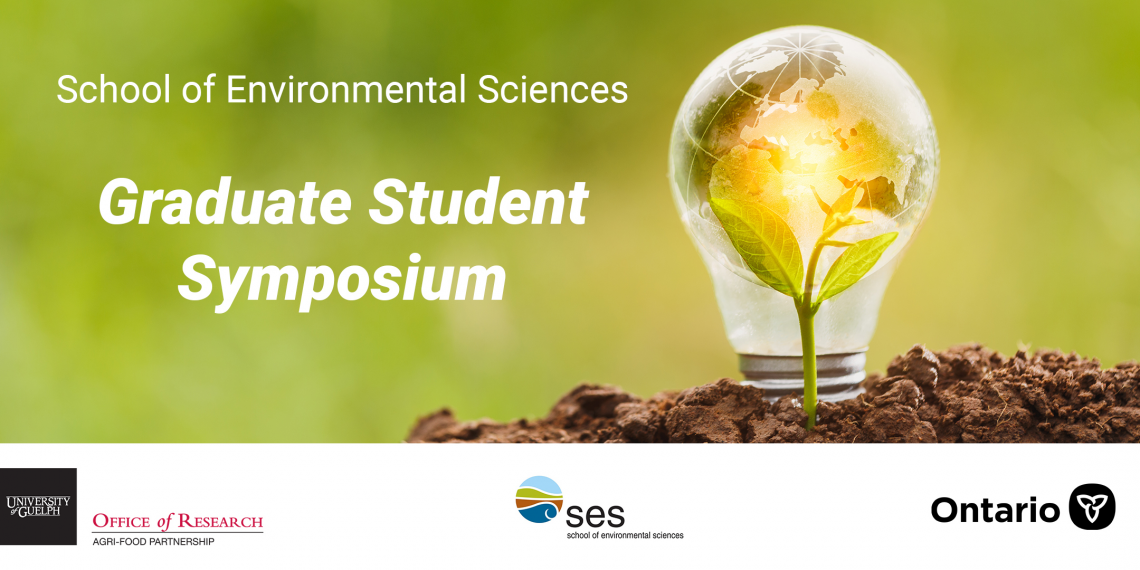 Details
Join us at the University of Guelph Arboretum Centre (or virtual) for the SES Graduate Student Symposium on Thursday, February 2, 2023.
We ask all faculty and students to register for this event by Wednesday, January 25, 2023, for in-person attendees (Feb 1, 2023, for online). Don't miss out on this great opportunity to showcase your own research or learn about others! This is also a great chance to network with OMAFRA personnel, UofG faculty and other graduate students in the department. Registration, lunch, and refreshments are free!
Please register for the symposium: Link to registration. (Deadline: January 25, 2023 for in-person, or Feb 1, 2023 for online).
Graduate students get involved! You can either partake in the poster presentation session or a podium presentation, both with the main objective for students to showcase their research in a comfortable environment with others of the department. Prizes for first, second, and third place for both posters and presentations will be available!
Abstract submissions are due by Dec 23, 2022. Link to submit abstracts. Here are the guidelines for poster and presentation submissions. 
If you have any questions, please do not hesitate to reach out to us at sesgsc@uoguelph.ca
Executive Council
SES Graduate Student Council
Event Website