Grad school meet and greet with our faculty
Location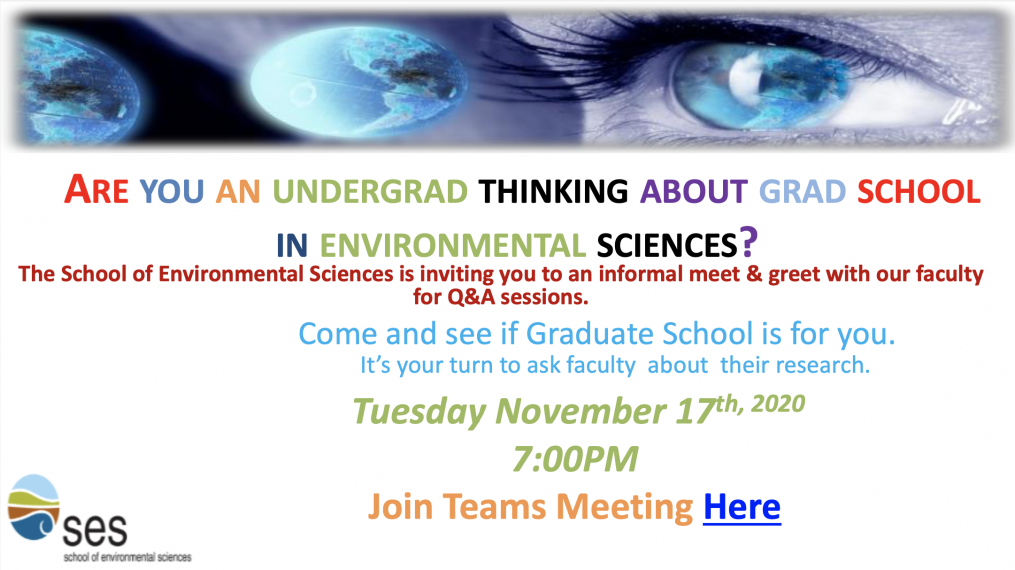 Details
Are you an undergraduate student thinking about grad school in Environmental Sciences?
The School of Environmental Sciences is inviting you to an informal meet & greet with our faculty for Q&A sessions. 
Come and see if Graduate School is for you.  It's your turn to ask faculty about their research.