PhD Thesis Examination - Behrang Behdarvandi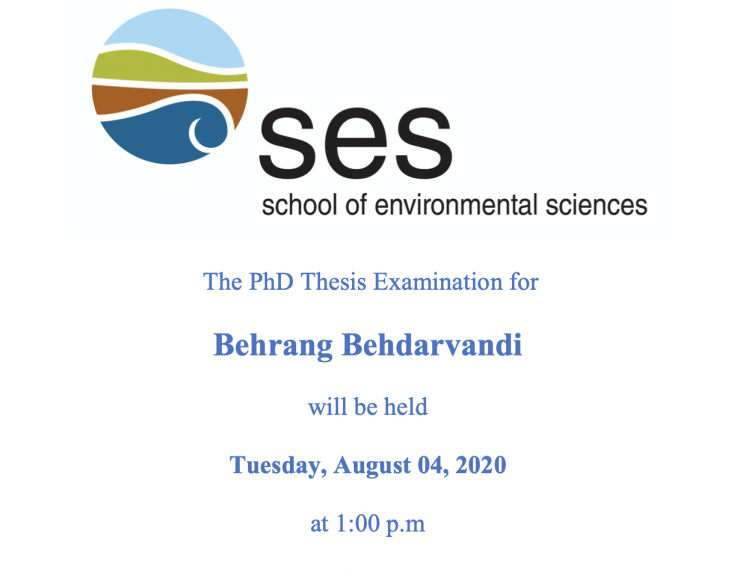 Details
Behrang Behdarvandi will defend his PhD thesis  "The relationship of Ilyonectria sp. to replant disease of American ginseng (Panax quinquefolius)"
Advisor: Dr. Paul Goodwin
Advisory Committee: Dr. Kenneth Conn, Dr. Sean Westerveld & Dr. Tom Hsiang
Everyone is welcome.
If you would like to attend, please inquire with our Graduate Program Assistant (ses.gradsec@uoguelph.ca).