Programs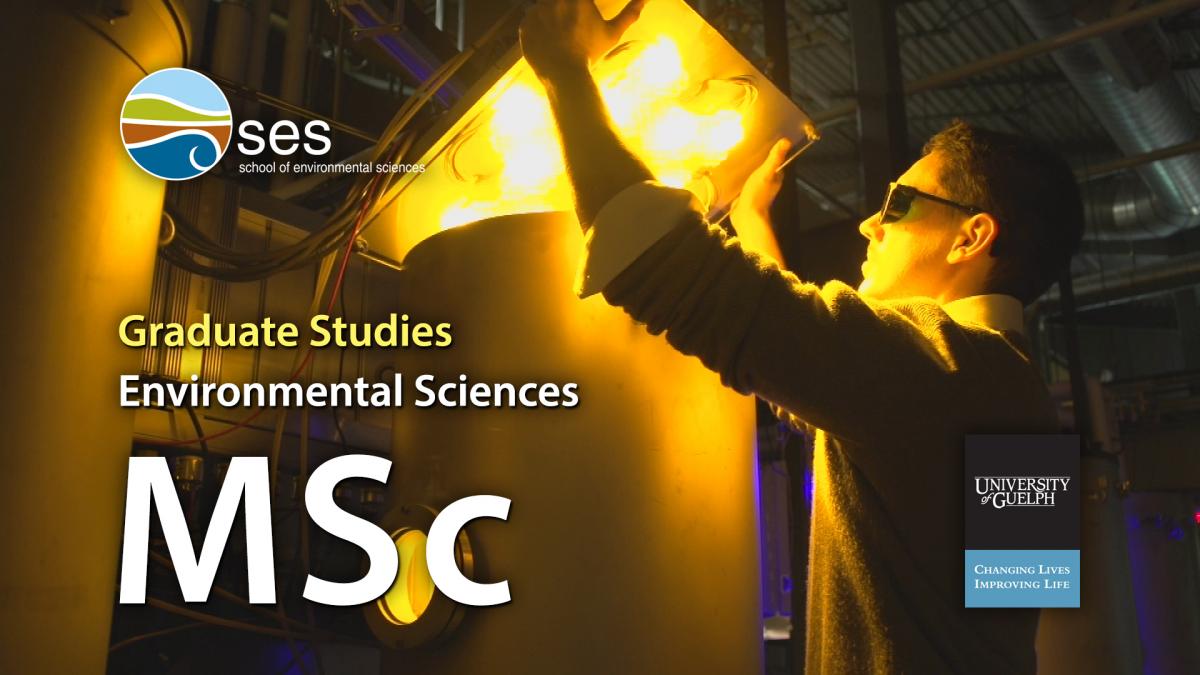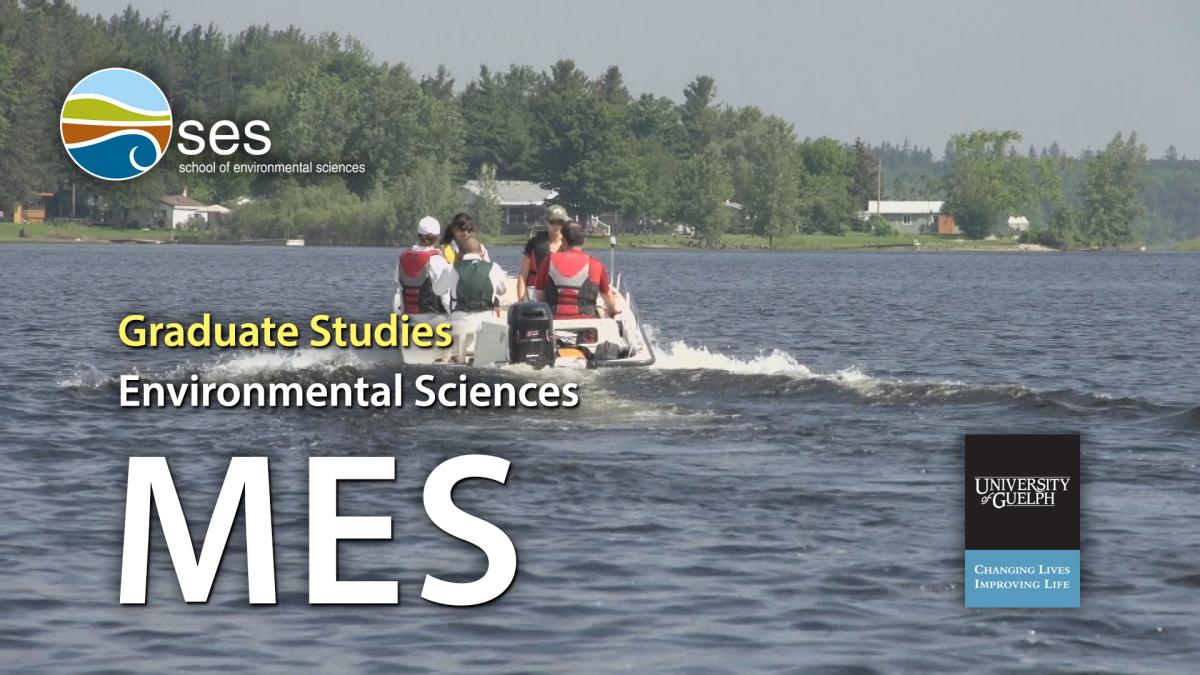 Research Areas and Available Positions
Faculty in the School of Environmental Sciences (SES) conduct research in the life and physical sciences to address critical environmental issues and processes related to the lithosphere, atmosphere, hydrosphere and biosphere.  
SES research is organized into three broad research areas: Earth and Atmospheric Science [7], Ecosystem science and biodiversity [8]and Plant and Environmental Health [9].  Many faculty are also involved in interdisciplinary research initiatives.
Prospective students are encouraged to explore the research conducted in SES as well as find specific faculty by visiting our research pages for each of the research areas listed above. For an excellent overview of all of our offered graduate programs and all faculty members and their research areas, refer to this document. [10] You can also consult the Graduate Student Positions Available [11] page.  There are likely opportunities beyond those listed here; you are encouraged to contact faculty members conducting research in your area of interest to investigate additional opportunities. 
Funding
Find information for available funding for all three programs (PhD, MSc and MES) for domestic and international students on our Funding [12] page. 
Admission Requirements
Applicants are encouraged to refer to the graduate studies admission tool [13] for information about how to calculate your admissions average. International applicants should also refer to t [14]he graduate studies page for international students [15] for information about degree and GPA equivalency.
MSc, MES: The School's admission standard for the MSc, and MES programs is the same as the University and requires a four-year, honours science degree with a minimum B- (70-72%) average during the final two years (4 semesters) of full time undergraduate study. 
Meeting the minimum requirement (B-) does not guarantee automatic entrance; depending on other criteria (e.g., letters of reference, academic background relevant to the area to which the applicant has applied) students may be considered for admission with provisional status.  Students on provisional status must obtain a 'B' average (70%) in at least two graduate courses during their first two semesters of study to continue in the program. Provisional students will be funded at the same level as regular students.
PhD: Admission to the PhD program is generally restricted to students with a recognized MSc degree in a related field obtained with a minimum academic standing of 'A-' 80% in their postgraduate studies. Students who meet the minimum university requirement (73%) but not the departmental requirement (80%) may be considered for admission with provisional status. Students on provisional status must obtain a 'A-' (80%) average in at least two graduate courses during their first two semesters of study to continue in the program. In exceptional cases, students may enter the PhD program directly from a BSc (Hons) if they have the minimum requirements as defined by the Office of Graduate Studies of the University of Guelph.
Applicants to all of our programs are required to submit the following documents:
A Curriculum Vitae (CV)
A Statement of Interest (see below for more information)
Transcripts for all post-secondary education (university level)
Academic references (two minimum)
Students interested in the MSc or PhD program need to obtain the support of a faculty member willing to serve as their thesis advisor before applying. This ensures that a potential applicant has thoroughly investigated the feasibility of graduate work in the School of Environmental Sciences prior to submitting an application. This saves the applicant time and money, and reduces the investment of time by faculty and staff in processing applications from candidates unlikely to be admitted because of space and resource constraints. Applicants to the MES program are not required to identify a prospective faculty advisor in advance.
Please refer our Research page [16] for a list of faculty members and their research interests under one of the three key areas of research in SES-Environmental Earth and Atmospheric Science, Ecosystem Science and Biodiversity and Plant and Environmental Health. Click on the faculty members' names to learn more about their research and to view their contact information. Applicants are invited to identify faculty members with whom you share research interests and then contact them directly to discuss the possibility of working with them. It is recommended that you send an email briefly outlining: your academic and professional backgrounds as relates to your research area of interest, what you are currently doing, and what you hope to end up doing (i.e., why you are interested in pursuing a graduate program). It may be helpful to provide a copy of your CV as an attachment to the email.
Students must be proficient in the use of the English language, both written and oral.   If your first language is not English you will be required to submit satisfactory results of English proficiency testing. Please see the graduate studies page on English requirements [17]for a list of acceptable English proficiency tests and minimum scores required.
A Statement of Interest is a crucial part of most graduate school applications. It may also be called a "statement of intent", "description of research interests" or something similar. The statement is generally in the form of a short essay. Basically it is your opportunity to tell the graduate program:
Your specific area of academic interest (research topic you want to work on)
How your past education and other experiences have prepared you to be successful in the graduate program
What you hope to achieve in the graduate program
Why this particular program is the best place for you to pursue your interests
Other tips for a strong Statement of Interest:
State any work you have done in this area already (mention specific skills/techniques you have learned)
Mention any publications, presentations or conferences you have been a part of
Connect your area of interest to work being done in the program (mention specific faculty members and projects)

Note for MSc or PhD applicants, there is a greater chance of success is if you've already contacted a faculty member who has shown interest
Remember: You are building a case that you are focused, skilled, enthusiastic, and a great match for the program.
The University uses an on-line application system [18] which must be used to apply to our programs.
Once your application is complete it will be considered by the School of Environmental Sciences Graduate Admissions Committee.  Admissions decisions will be based on academic standing, reference letters, CV, statement of interest and availability of space and financial support (in the case of MSc and PhD students).
We hope this page will provide you with enough information to proceed with your application.  We invite you to communicate with faculty members whose research is of interest to you.
Deadlines & Start Dates:
MES - The MES program begins each Fall semester  (September). Please refer to the MES pages for more information (Right hand menu).
MSc and PhD - We are currently reviewing incoming applications and making offers. Students may start their MSc or PhD programs in Winter semester - January, Summer semester - May, OR Fall semester - September. 
Please note that while there are no specific deadlines for applying to the MSc or PhD programs, processing graduate applications can take approximately 6-8 weeks. Please plan to apply at least that many weeks before your intended start date.  International students will need extra lead time due to processing of student permits.  It is suggested international students apply at least 9 months before their intended start date.
For further information regarding the application process, please contact our SES Graduate Program Assistant [19] or call 519-824-4120 Ext. 53937.